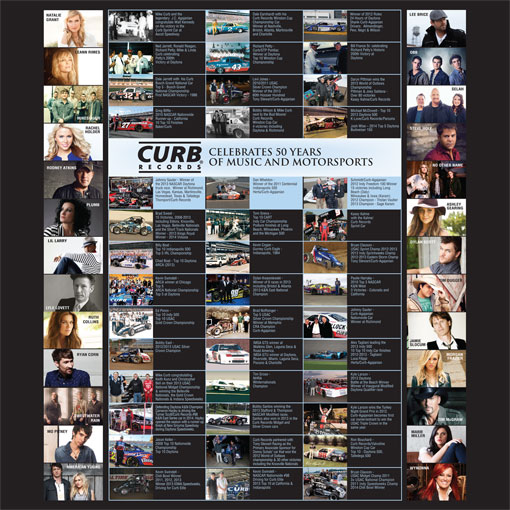 [click image for full-size poster]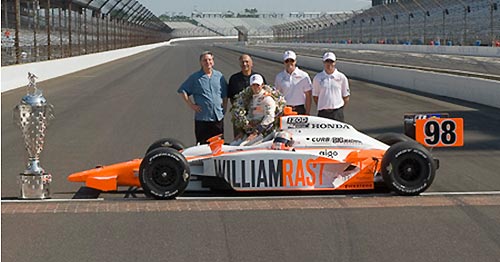 Dan Wheldon — Winner of the 2011 Centennial Indianapolis 500
Herta/Curb-Agajanian


Bryan Clauson wins the 2014 Chili Bowl in the Kunz/Curb-Agajanian car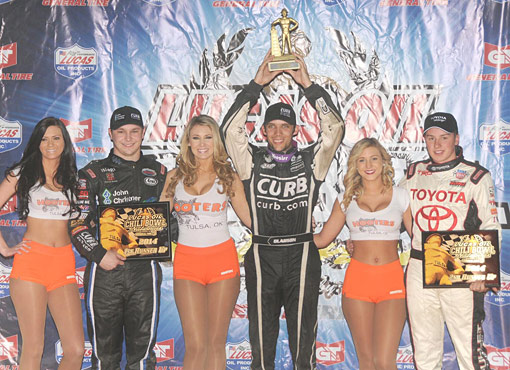 Bryan Clauson wins the 2014 Chili Bowl with Curb Drivers finishing 1, Kevin Swindell 2, Christopher Bell 3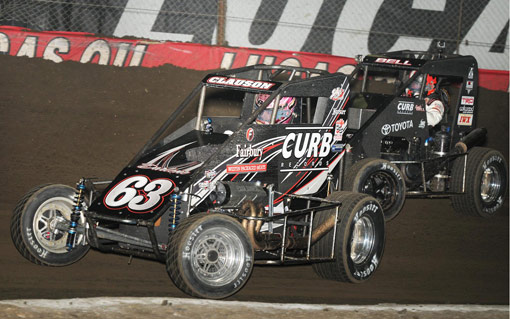 Bryan Clauson and Christopher Bell in their Curb Records cars in route to Victory in the 2014 Chili Bowl.


Mike Curb receiving the 2013 USAC Triple Crown championship trophy as the first car owner to win all three divisions in the same year. The three champions are Bobby East (Silver Crown Champion), Bryan Clauson (Sprint Car Champion) and Christopher Bell (Midget Car Champion)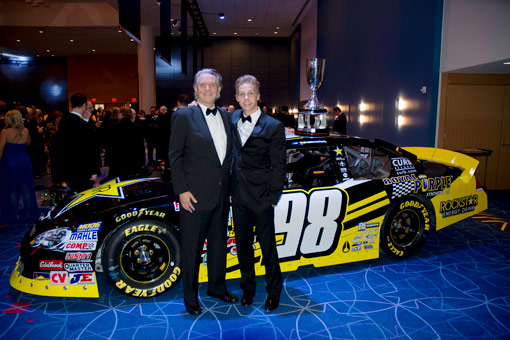 Dylan Kwasniewski and Mike Curb receiving the 2013 NASCAR K&N East Championship trophy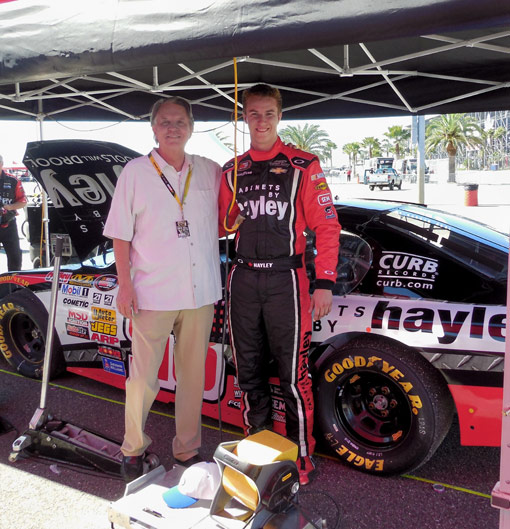 In 2014 the Turner Scott/Curb Records #98 K&N East Series car is being driven by Cameron Hayley who opened the season with a runner-up finish at New Smyrna Speedway during Daytona Speedweeks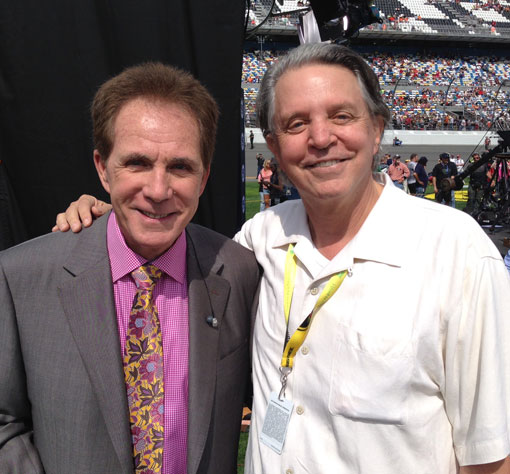 Daytona 2014 - Darrell Waltrip and Mike on the 30th anniversary of Waltrip's victory in the Daytona Busch 300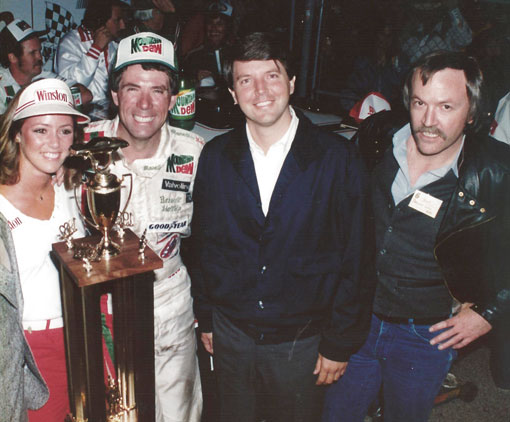 Darrell Waltrip, Mike Curb and Phil Gernhard celebrating Darrell's victory in 1984 at the Daytona Busch 300 (Nationwide).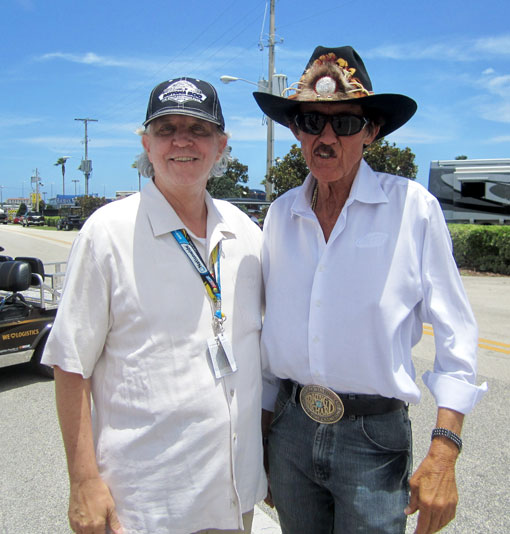 Mike Curb and Richard Petty celebrating the 30th anniversary of Petty's win at Daytona. Petty's historic victory at Daytona in 1984 was his record-setting 200th victory which was achieved while he was driving a Curb-owned car with President Ronald Reagan in attendance.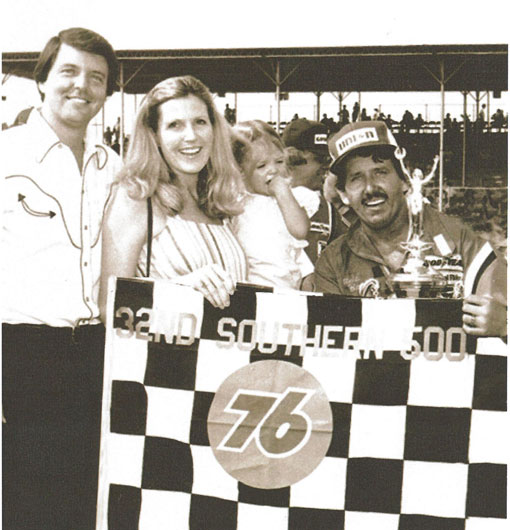 Mike, Linda and Megan Carole one month before Courtney was born, celebrating Neil Bonnett's 1981 Southern 500 victory in association with the Wood brothers.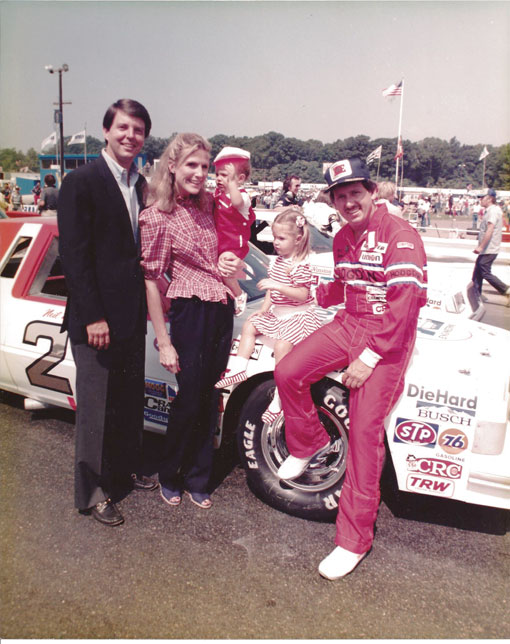 Mike, Linda, Courtney, Megan Carole with Neil Bonnet in 1982 after Courtney was born.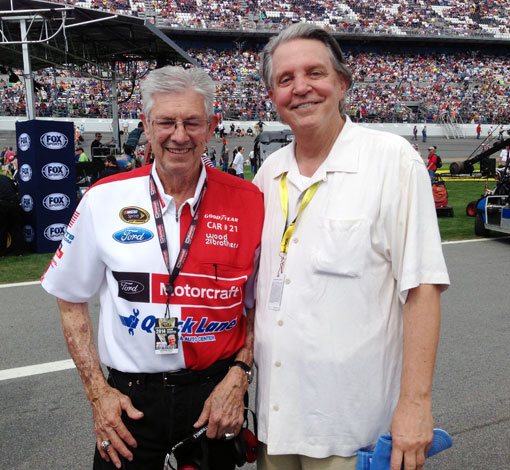 Daytona 2014 - Leonard Wood reminiscing with Mike about their past successes with Neil Bonnett.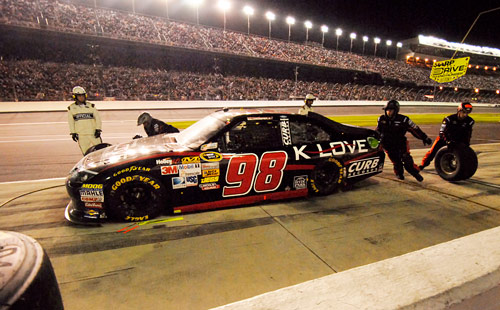 The Curb Records/K-Love/Parsons #98 car driven by Michael McDowell qualified for the 2012 and 2013 Daytona 500 and finished 6th in the Daytona Dual 125 and finished top 10 in the 2013 Daytona 500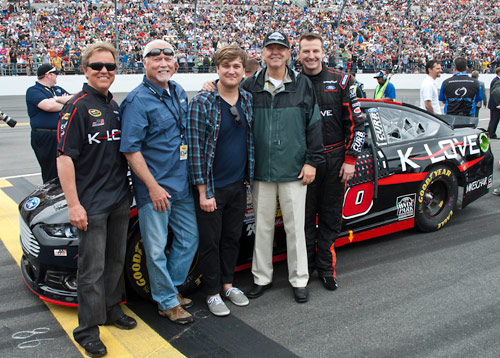 Phil Parsons, K-Love's Mike Novak, Mike Grayson leader of Curb Records musical group MIKESCHAIR, Mike Curb and driver Michael McDowell at Daytona International Speedway in 2013 where the car finished top 10 in the 55th Daytona 500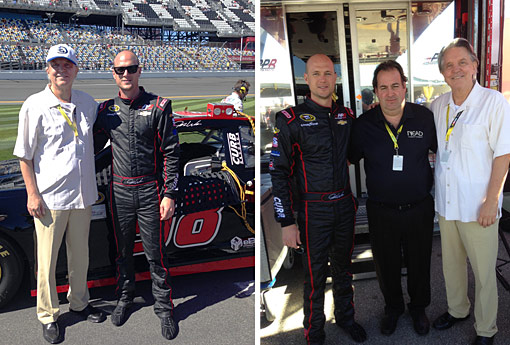 In 2014 the Parsons/Curb Records #98 Sprint Cup car is being driven by Josh Wise with long-time crew chief Gene Nead. Wise started the season with a 5th place finish in the 2014 Daytona Budweiser 150.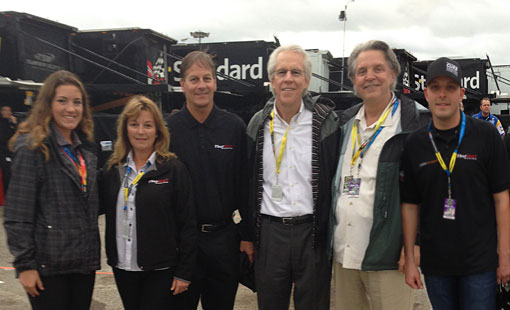 Allison, Rhonda and Duke Thorson with Jim Ed Norman and Mike Curb and defending Daytona winner Johnny Sauter with the Nextant Curb Records NASCAR truck that finished in the top 3 in 2014 at Daytona.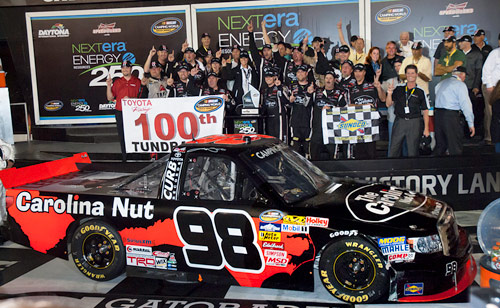 Johnny Sauter in victory lane at Daytona after winning the 2013 Great American Truck Race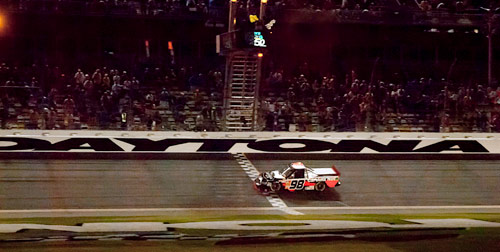 Johnny Sauter takes the checkered flag, winning the Great American truck race at Daytona in 2013. Sauter followed his Daytona victory with a victory at the historic Martinsville and Talladega Speedways in 2013.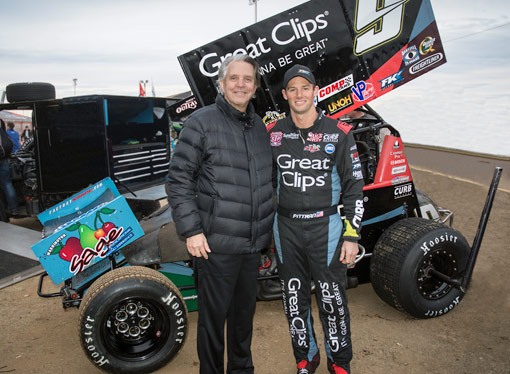 Mike Curb and Daryn Pittman at the 2013 World Finals in Charlotte celebrating the 2013 World of Outlaws championship.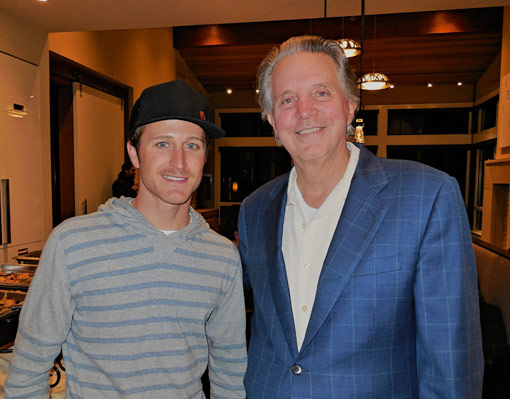 Kasey Kahne and Mike Curb celebrating at Kahne's home the night after winning the World of Outlaws championship in November of 2013.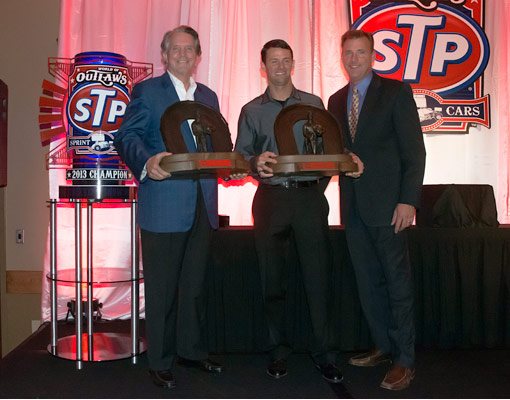 Mike Curb and Daryn Pittman being presented with the trophies for the 2013 World of Outlaws championship.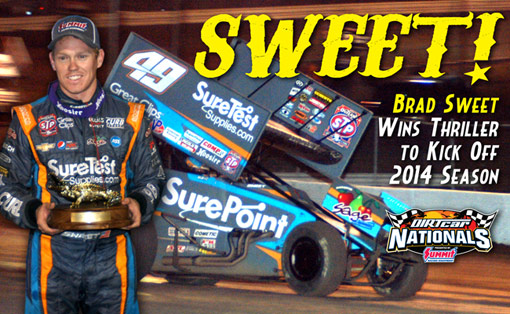 Brad Sweet driving the Kasey Kahne/Curb Records car opened the 2014 World of Outlaws season with a victory at Volusia Speedway during Daytona Speedweeks.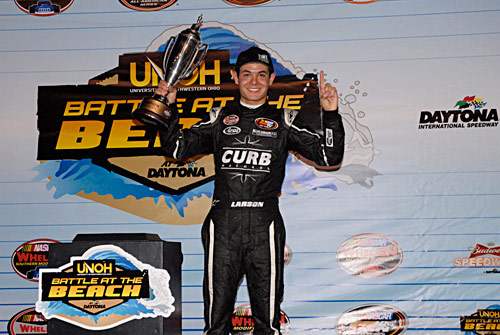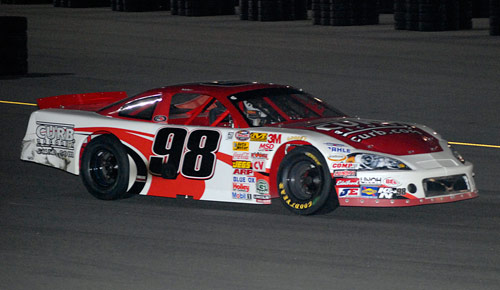 Kyle Larson wins the 2013 inaugural Battle at the Beach All American Late Model race at Daytona International Speedway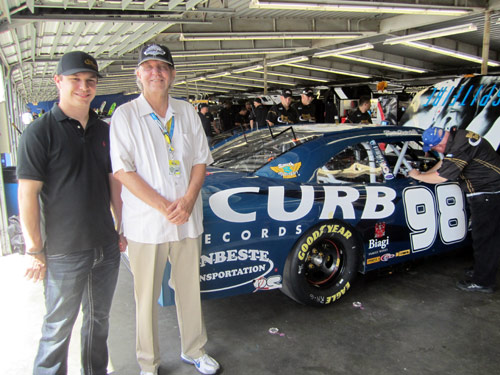 Kevin Swindell and Mike Curb at Daytona where Swindell finished on the lead lap in his Nationwide debut performance driving the Biagi-DenBeste/Curb Records #98 Ford.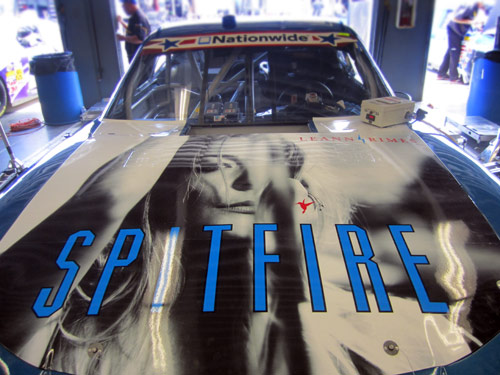 Kevin Swindell made his Nationwide debut driving for Curb Elite in the Biagi-DenBeste/Curb Records Ford. LeAnn Rimes' Spitfire album was on the hood and Swindell finished on the lead lap at Daytona and also finished top 10 in California and at the Indianapolis Motor Speedway in 2013.


Dylan Kwasniewski wins the 2013 NASCAR K&N East Championship and 6 races including Bristol and Road Atlanta.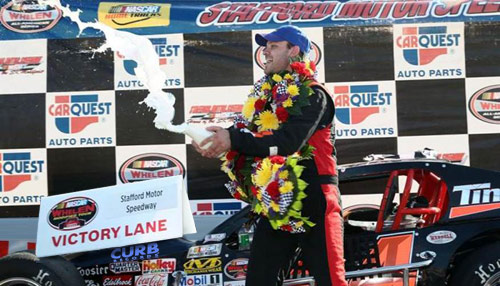 Bobby Santos celebrates victory in the 2013 NASCAR Whelen modified series at The Stafford Motor Speedway in the Tinio/Curb Records car. Bobby went on to also win at Thompson International Speedway and Curb finished Top 10 in the NASCAR Modified standings for 2013.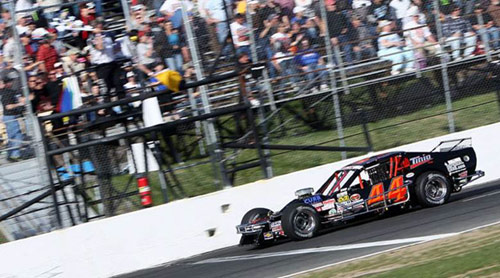 Bobby Santos receives the checkered flag in 2013 at the NASCAR Modified Series at the Stafford Motor Speedway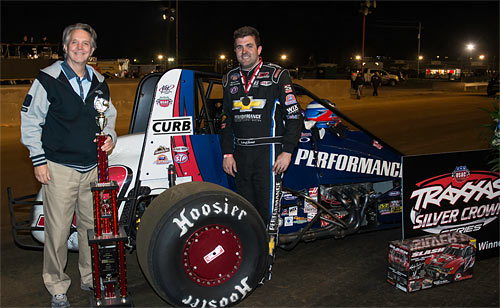 Mike Curb and Levi Jones in Victory Lane after Jones' victory of the 60th Anniversy Hoosier Hundred in Indianapolis in 2013.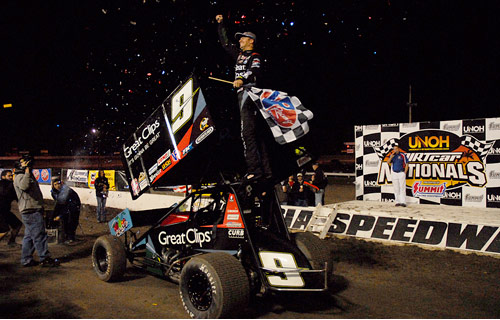 Daryn Pittman wins 2013 Volusia Nationals in the Kasey Kahne/Curb Records World of Outlaws car. Pittman also won the 2013 Southern California Nationals.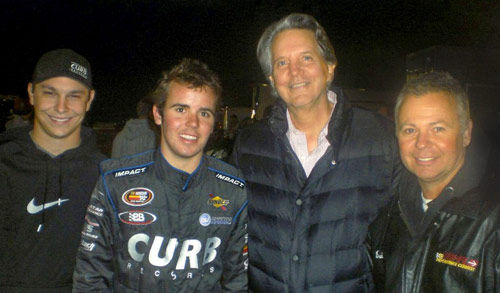 2013 Chili Bowl winners Kevin Swindell and Chad Boat with Mike Curb and Billy Boat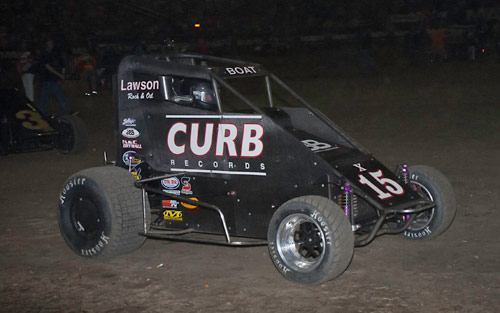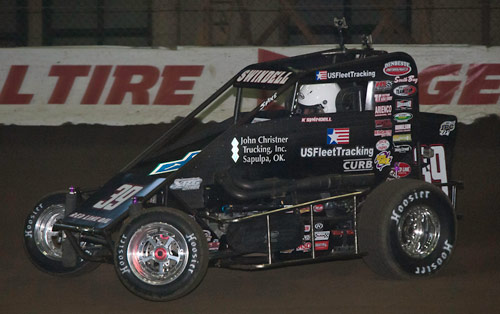 Kevin Swindell wins his fourth straight Chili Bowl victory in 2013 and Chad Boat and Kyle Larson win the Chili Bowl Prelims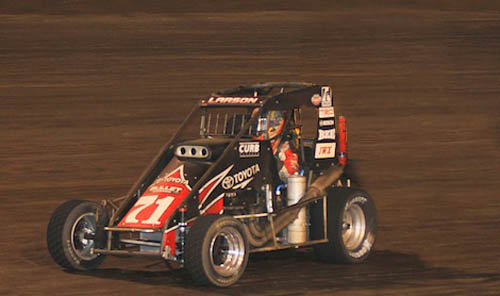 Kyle Larson wins the 72nd Historic Turkey Night Grand Prix in the Kunz/Curb-Agajanian car. Curb-Agajanian becomes the first in the history of USAC to win the Triple Crown Owner/Entrant championships in all three national series in the same year
(Silver Crown, Sprint Car and Midget Car).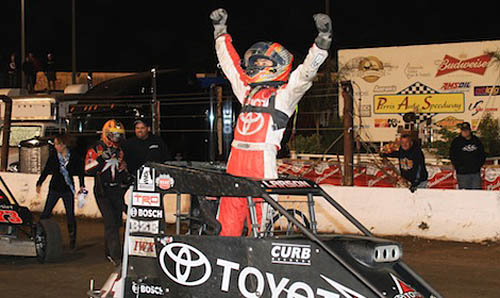 Kyle Larson won Thursday night's Turkey Night Grand Prix at California's Perris Auto Speedway.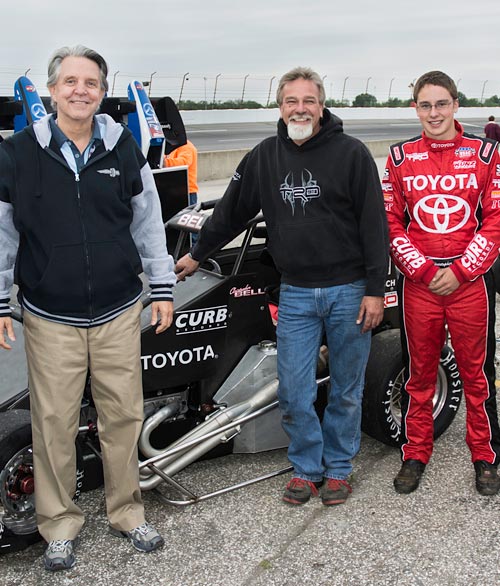 Mike Curb congratulating Keith Kunz and Christopher Bell on their 2013 Indiana Speedweeks Championship and their 2013 USAC National Midget Championship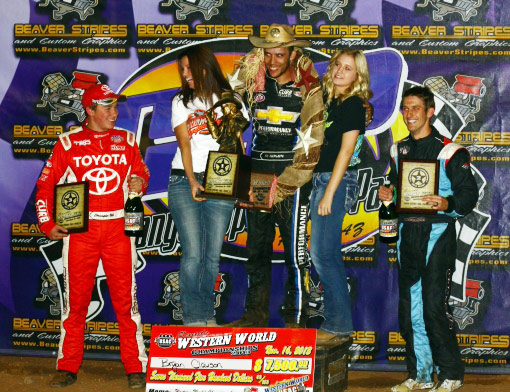 Clauson Last-Lap Honda National Midget "Western World" Winner
Bell Clinches National Dirt Championship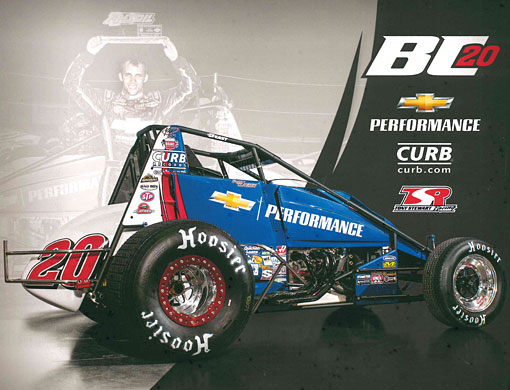 Bryan Clauson won over 20 USAC races and won the 2013 USAC Sprint Car Championship
in the Tony Stewart/Curb-Agajanian Sprint car.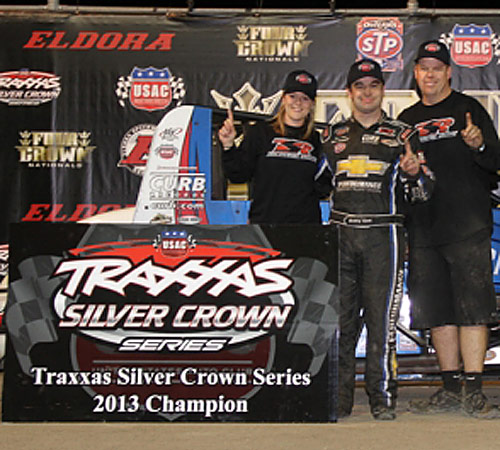 Bobby East 2013 USAC Silver Crown Champion